It's the end of season month for many youth teams and what a month is has been.
Starting off with the County Cup finals five age groups, from a maximum six, were represented over the weekend. The games at Livingston's Toni Macaroni Stadium provided plenty of highlights as four of the teams left victorious.
A fantastic achievement for all five teams involved. Leaving with four winners sets an amazingly high standard. Well done to all the officials and players for a great show over the County Cup weekend.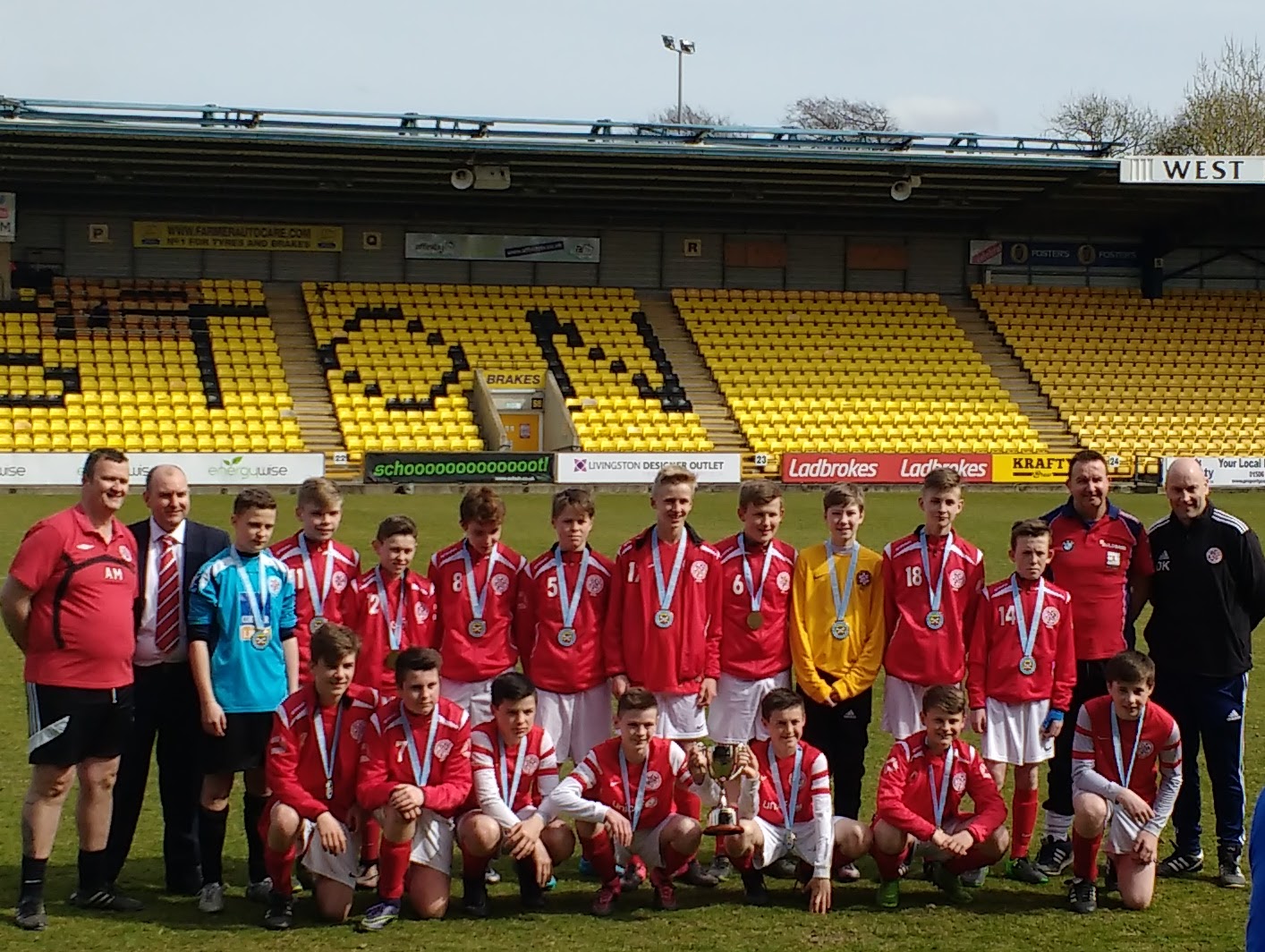 Hot on heels followed a spectacular opportunity for the u13s age group. Local company SKF provided a tournament with the winners travelling to Gothenburg Sweden to play in the famous Gothia Cup.
2003 United triumphed and in July will make their way to Gothenburg to play teams around the world. I'm sure everyone involved will have a fantastic time and create memories that will last a lifetime.
In the last week the games have continued thick and fast as well as success. 2003 United, 2002 Whites, 2001 Colts and U19s respectively won the respective U13, U14, U15 and U19 leagues. 2000 Colts finished their league campaign finishing second in the U16 league, while 1999 United also finished second in the U17 league.
1999 United continued the cup success winning the Peter Anderson Cup.
June may bring further cup success with 2003 Diamonds and 2003 United playing to win the U13 League Cup. U19s play Fauldhouse int he U19 League Cup and 2001 Colts play league runners up Bathgate in the U15 League Cup. Good luck to you all.